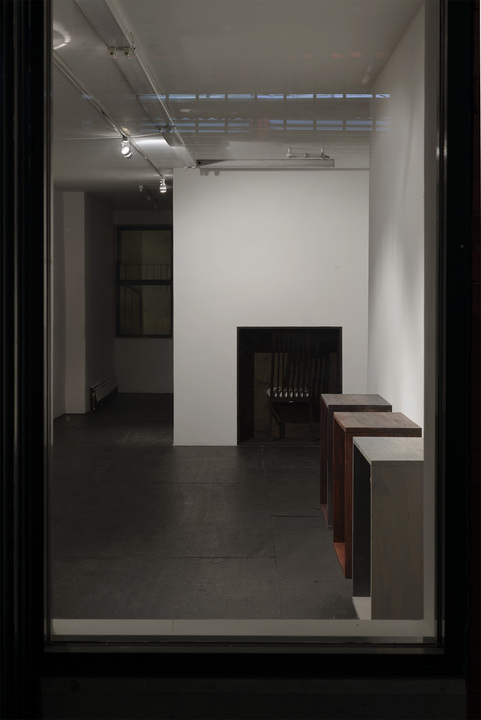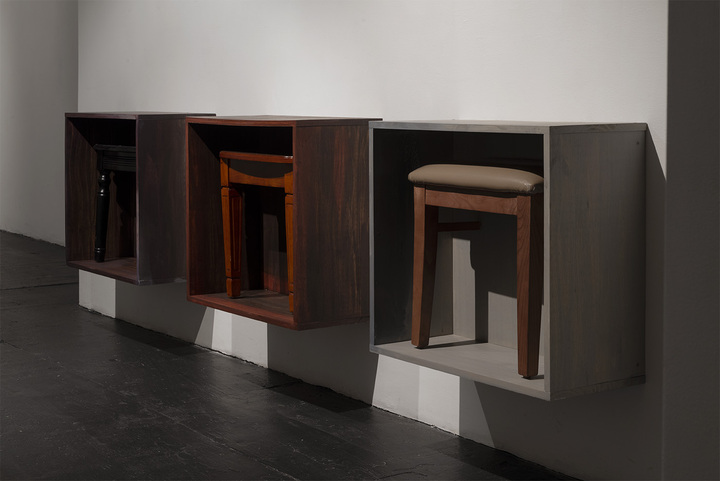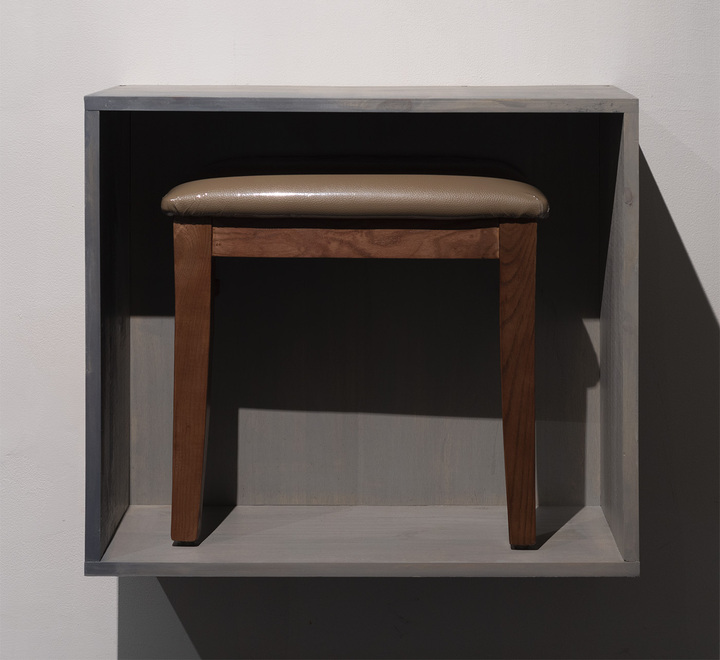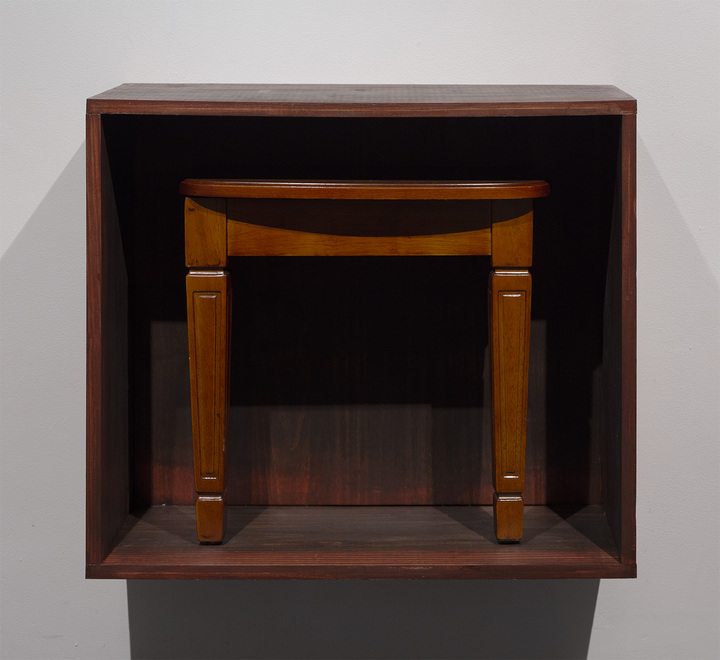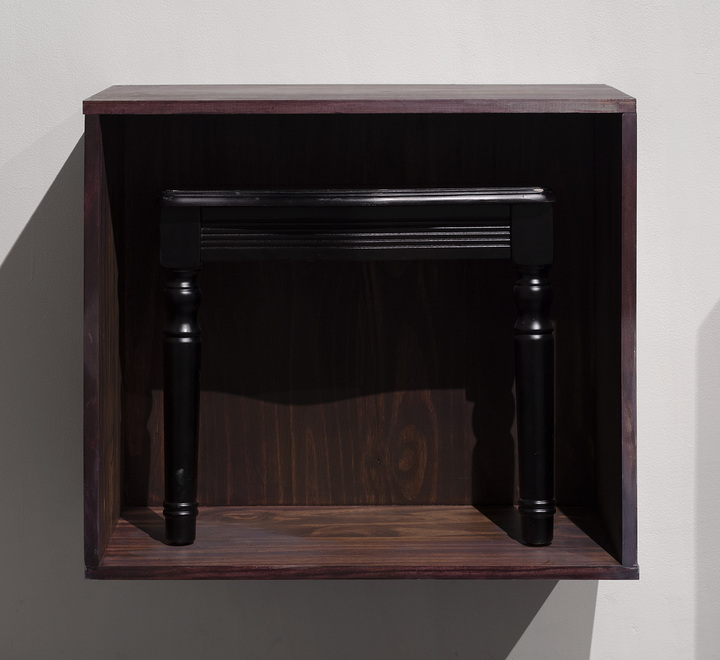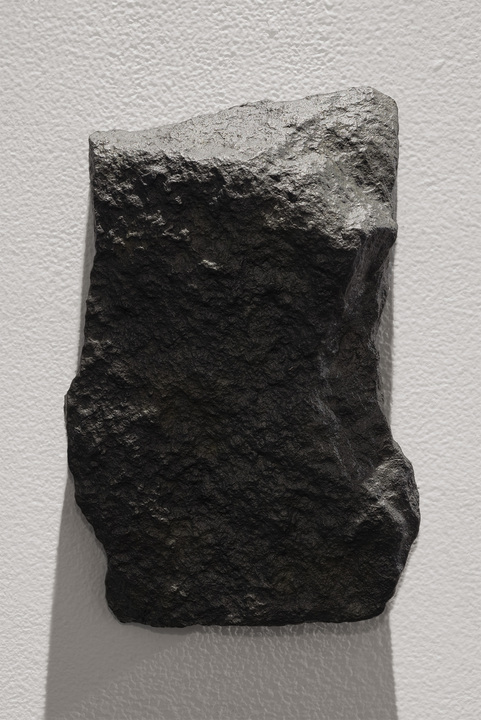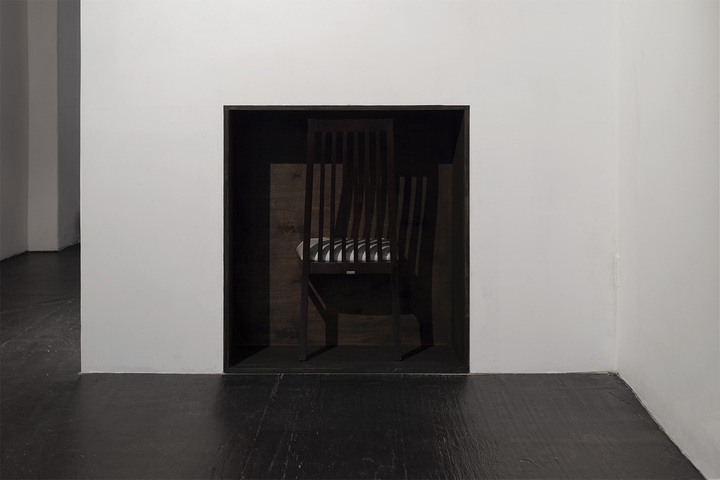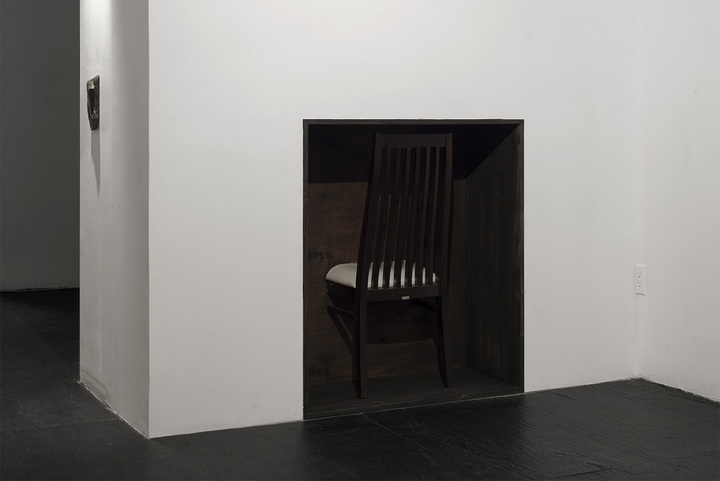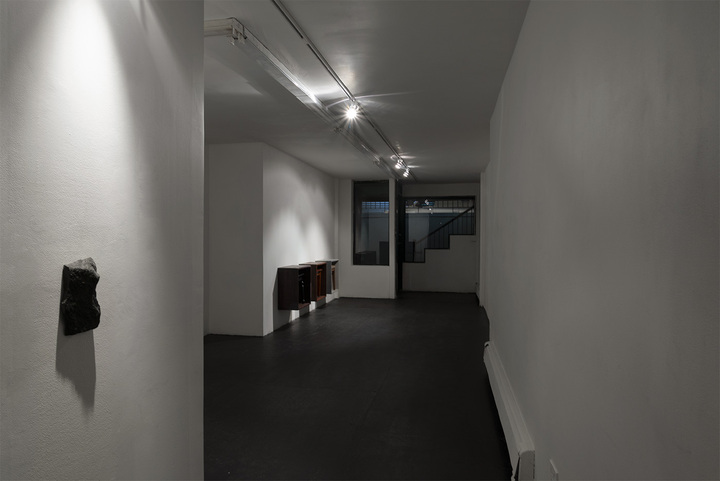 Doris boxes up chairs, shelving them away in cabinets, closets, coffins, and frames. Her furniture is bisected and pickled between boards painted with stains. Front feet unbound from back legs and spindles get reset with wooden supports. Both seats and backings are recessed without restaurant sitters, no longer nesting with the lips of tables that held them in place as culinary diagrams. From a bird's-eye, they could have arranged in squares, rectangles, triangles, pentagons, and stranger geometries of food and drink. But no more standing in place waiting to be dragged across rooms or pressed into the ground with the soft hot weight of thighs and asses. Her chairs are shuffled about but held levitating, pinned to the wall.

Cleaved from their prior social lives in the service of functional seating, these furnishings are insular and bounded. The designs industrially carved into the chairs' lacquered wood no longer unify a matching set with identical features but mark individuated, personal styles. Now they are only mementos of that sentimentally thick effect of decor working socially called "ambience." Bottled atmosphere ferments in these painted casings like stones picked from the sea then worn down by touches.

-Levi Easterbrooks

Doris Guo (b. 1992) lives and works in Queens, New York. She's had recent solo exhibitions at Princess, New York and Real Fine Arts, New York. Recent group exhibitions include 47 Canal, New York; Crèvecoeur, Paris; Manila Institute, New York; CACBM, Paris (Curated by Clément Delépine); and Practice, Yonkers.